About Us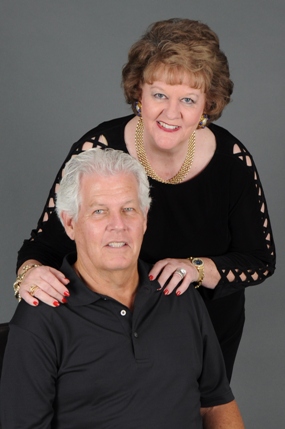 Thank you for visiting our site!
Whether you are a dealer interested partnering with us, or a patron looking for vintage antiques to purchase, you have come to the right place. We have 5 great shows coming up this year in Stuart and Vero Beach, Florida, so come join us for some fun, sun, and most importantly, Antiques!
Meet Bill and Kay Puchstein. Both originally from Ohio, they began a love affair with antiques many years ago. Kay was introduced to antiques and collectibles in her teenage years by her grandmother. Her love for vintage items grew as she began collecting more and more throughout her adulthood.
She later cut her teeth in the antique business in the 1980's, when she became a show manager and worked with a successful promoter on a monthly antique show in Atlanta, GA. While working there she met Bill, a dealer, who would not take no for an answer when he asked Kay to dinner. They fell in love and were married shortly after. Bill began doing the marketing for the show as well as dealing in Primitives and early American.
Learning so much from their experiences and work with dealers and show promotion, it inspired them to partner and start Pride of Dixie on the north side of Atlanta, GA.
Kay and Bill continued buying and selling antiques along with show promotion and in 2000 they purchased the Deland Antique Show just outside of Daytona. From there other opportunities arose to acquire additional shows, and by the late 2000's they were not only dealers, but they were promoting 7 shows across the state.
They now have The West Palm Beach Antiques Festival the 1st weekend of every month throughout the year, and the Vero Extravaganza is in January.
Our hope is that you enjoy all our 2023 shows and find the treasures to collect as you share your weekends with us.
Thank you for being here and welcome,
See you at the Shows!
-Kay and Bill Puchstein
For more info about our shows please visit